It's one thing to practice martial arts in your dojo against students and instructors you're familiar with.
It's another thing to compete with your forms against other athletes' forms, or with your sparring strategy against another athlete's.
Competition is not required for any Metamora Martial Arts student.
Those seeking out martial arts tournaments can find a select listing of events here.
Below are three martial arts tournaments coming up in 2023 throughout Illinois.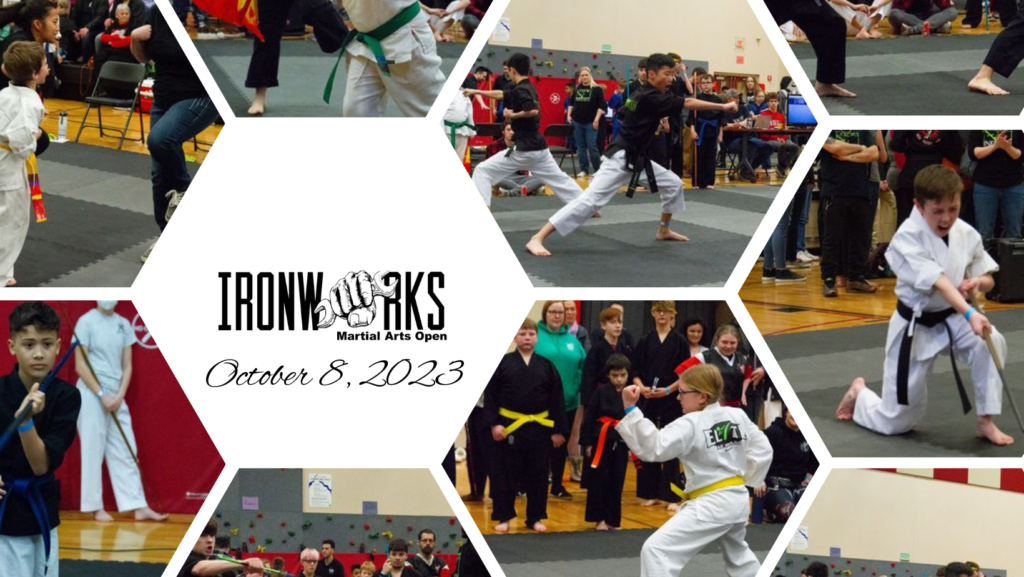 Ironworks Martial Arts Open
The Wisconsin Sport Karate League hosts the Ironworks Martial Arts Open on Sunday, Oct. 8, in Beloit, Illinois.
Events include:
Forms – Traditional, Creative, Extreme
Team Forms
Weapons – Traditional, Creative, Musical
Sparring
Point Fighting
Registration for the first event is $55, plus $20 for each additional event.
Interested competitors can register here.
This annual event moves this year to St. Paul's Lutheran Church in Decatur, Illinois.
Events for the Nov. 18, 2023, tournament include:
Forms
Olympic sparring (continuous)
Competition fees start at $65, or $70 for both events—Fees go up $10 after Nov. 4.
As of this writing, registration is not yet available for this event.
Until then, you can RSVP on Facebook for updates. 
2023 Voodoo Open
Voodoo Sport Karate hosts the 2023 Voodoo Open at Dixon High School in Dixon, Illinois, on Saturday, June 11.
Events include:
Forms – Traditional, Creative, Musical, and Team
Weapons – Traditional, Creative, and Musical
Sparring
Point Fighting
Registration for the first event is $65, plus $30 for each additional event.
You can see individual division breakdowns and age groups here.
This event is sanctioned by the Wisconsin Sport Karate League. 
Register for the 2023 Voodoo Open, or RSVP to the Facebook event.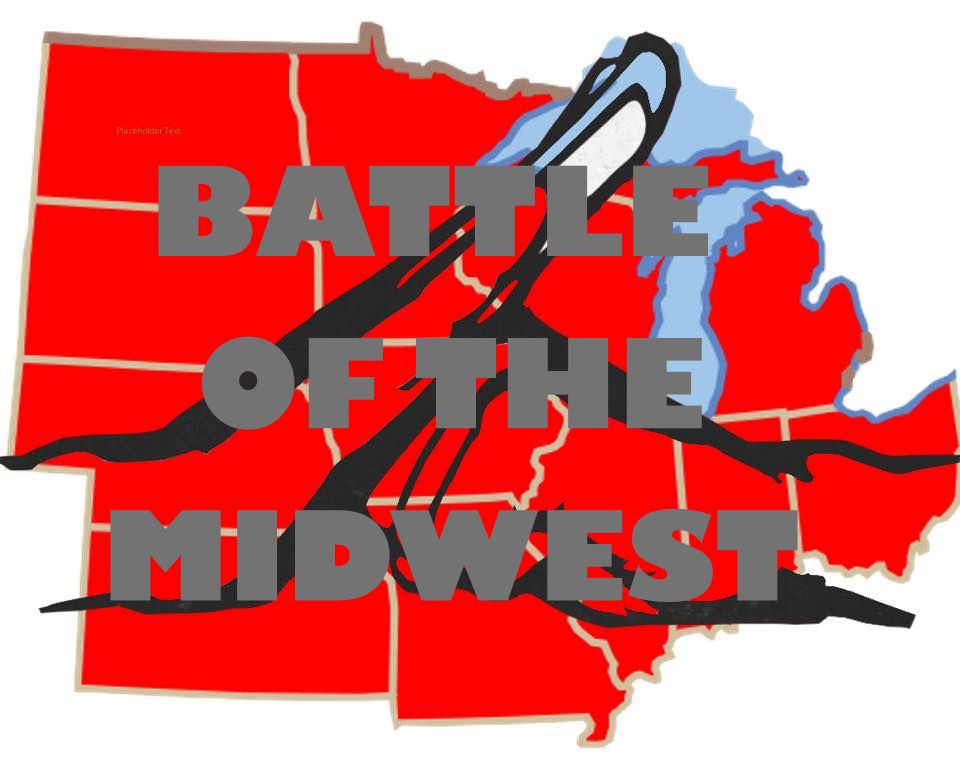 Battle Of The Midwest
The 3rd annual Battle Of The Midwest takes place in Savoy, Illinois.
Located at the Savoy Recreation Center, this event will feature the following divisions:
Forms – Traditional and Creative
Weapons – Traditional and Creative
Padded Sword Fighting
Sparring – Sanda continuous mid-contact
Registration for one event begins at $70.
Grand championship trophies are offered in divisions for both 17 and under, and 18 and over.
Pre-registration is available until June 10, 2023.
For a complete breakdown of events and pricing, and to register, visit the Midwest Martial Arts Federation's website, or RSVP to the Facebook event.
A Note From Sensei Adam About These Events
If you or your student would like to compete at one or more of these events this year, I can help you get ready.
However, please note a few things:
Competition won't be a focus for Tuesday evening classes. Those classes will continue to focus on basics and promoting students through the ranks. If you're interested in competing, please contact me for availability for private lessons or training plans you can follow at home to get ready to compete.
If you're currently enrolled in private lessons, we can shift our focus to competition. Please note, though, that it may take longer to promote your student as we work on competition preparation.
I can't attend any of these events this year. Amazingly, I already know that I'm unavailable for all three of these tournaments because I'll be out of the state. Many of our students are relatively new to martial arts, and I would prefer to be at their first tournament, but I don't want to prevent you from going if you really want to go. I'll do everything I can to get you ready for competition day. If I know ahead of time that an instructor I'm familiar with will be attending the event, I'll reach out to him or her to see if they can be your contact on site.
Please refer to your guide on tournament day tips.
If you've got any other tournaments coming up that you've found, please let me know so I can add them here.
Promoters: I'd be happy to add yours to this list!
Got any more questions about tournaments I can answer? Please let me now!