Earlier this year, I expanded my martial arts service offerings to include private lessons.
I've taught individuals one-on-one in both karate and tai chi chuan.
Here's what you can expect with regard to private lessons.
How Much Are Private Lessons?
My current price structure looks like this:
30 minutes – $35
45 minutes – $40
60 minutes – $45
I accept PayPal, Venmo, cash, or check (made out to Metamora Martial Arts).
What's Included In Each Private Lesson?
This depends entirely on the individual I'm teaching.
A standard karate lesson template is as follows:
Warm-up
Review basic techniques
Customized lesson that focuses on rank requirements
Conditioning workout
Cool-down
A template for a tai chi chuan class may look like this:
Warm-up
Review basic techniques
Customized lesson
Cool-down
Beyond that, these private lessons are customized to you or your student.
Where Do The Lessons Take Place?
Each private lesson takes place at my home in Metamora, Illinois.
I'm located within two blocks of the high school and golf course.
What Qualifications Or Certifications Do You Have?
I hold black belts in karate and tai chi chuan.
Collectively, I have 20 years of martial arts experience.
I am a certified personal trainer with the American Council on Exercise—I also have a specialization in fitness nutrition.
Beyond that, I'm certified in adult CPR, AED, and first aid with the American Red Cross.
I also have completed the MMA Conditioning Specialist program with the National Academy of Sports Medicine.
Finally, I carry insurance specifically for martial arts and personal training.
What's The Training Environment Like?
I have two main areas for training.
When it's nice, I like to train in my one-stall garage with a hanging punching bag or in my driveway.
When we train inside, we use my basement.
There, I have a 10-by-14-foot space with padded mats.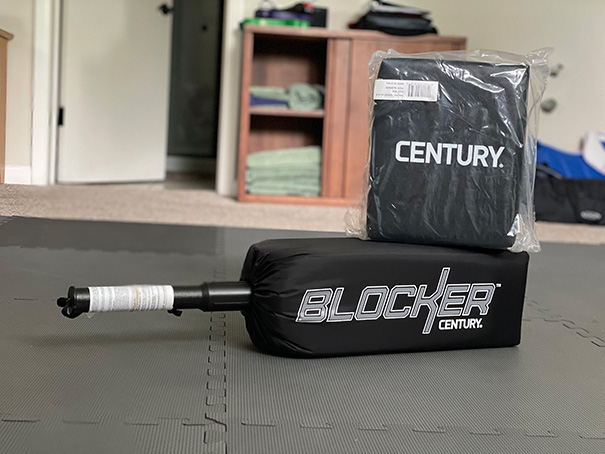 I also have a variety of padded targets for punching and kicking, as well as a Wavemaster punching bag that can withstand heavy blows.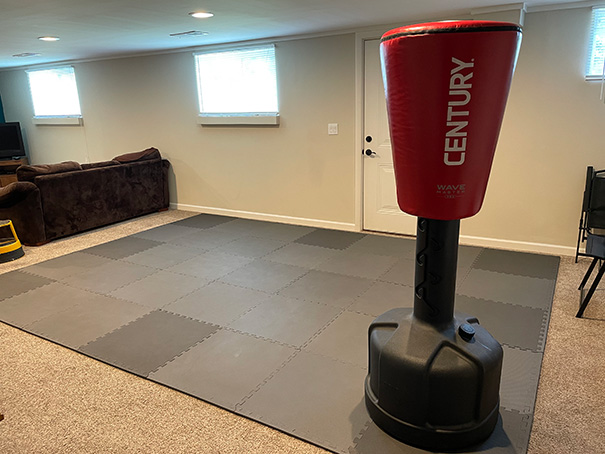 What Cleaning Protocols Are Followed?
The basement is swept on a regular basis.
At the end of a night of training, I mop the padded mats with a solution of vinegar and steaming-hot water.
I also use disinfecting wipes on the targets and punching bag, if they're used.
Hand sanitizer is available to use, as well.