Karate isn't for everyone.
Some gravitate toward other martial arts like taekwondo or kuk sool won.
Others quit martial arts because they prefer other activities like playing football, baseball, or even video games.
But if you sign your child up for my karate classes at the Metamora Park District, I'll do my best to show him or her why I fell in love with karate back in 2003 and continue to practice it 20 years later.
Take a look at these reviews from those I've worked with over the years.
Highly Motivational, Professional, and Fun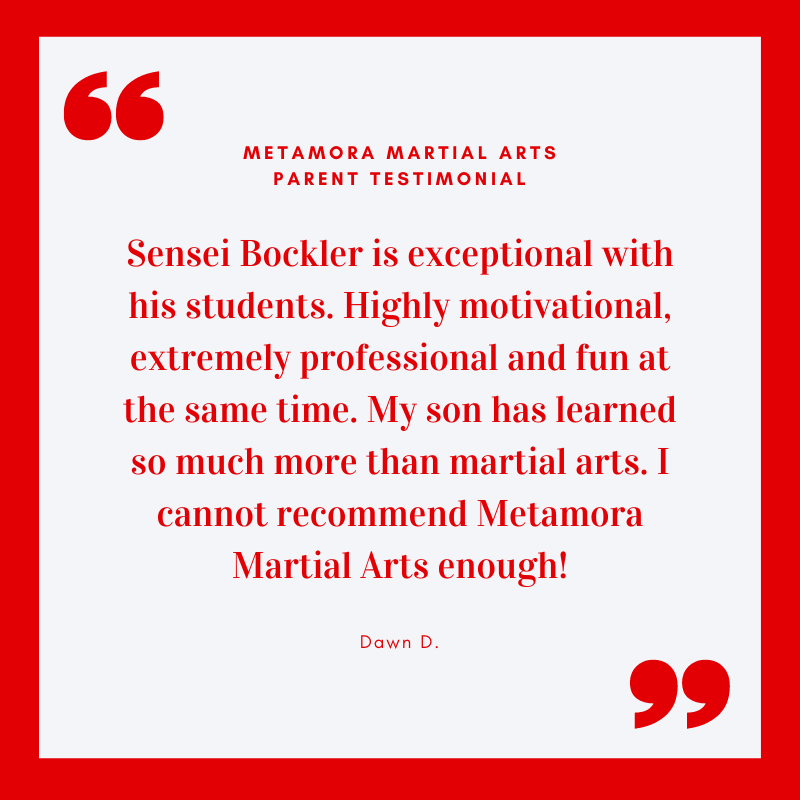 "Sensei Bockler is exceptional with his students. Highly motivational, extremely professional and fun at the same time. My son has learned so much more than martial arts. I cannot recommend Metamora Martial Arts enough!"

Dawn D., whose son has trained with me since March 2021
I aim to provide a safe, fun learning environment for kids.
Being a kid, especially a teenager, can be hard—they have to navigate the peer pressure, hormones, homework, and other unique crises that come with the junior high and high school years.
So, I try to make karate class a time they can look forward to in their lives.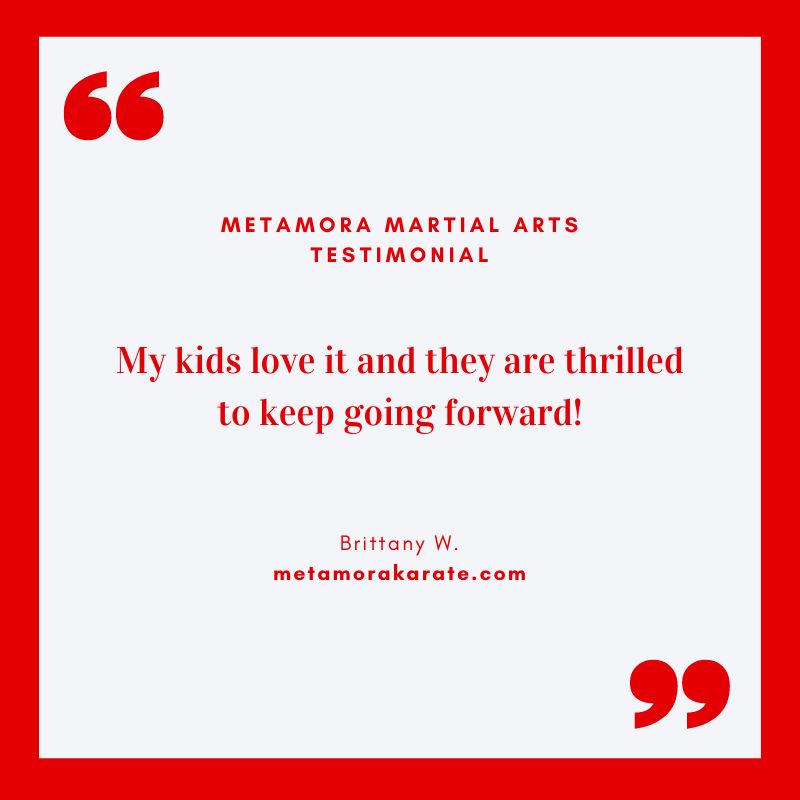 "My kids love it and they are thrilled to keep going forward!"

Brittany W., whose students joined in early 2023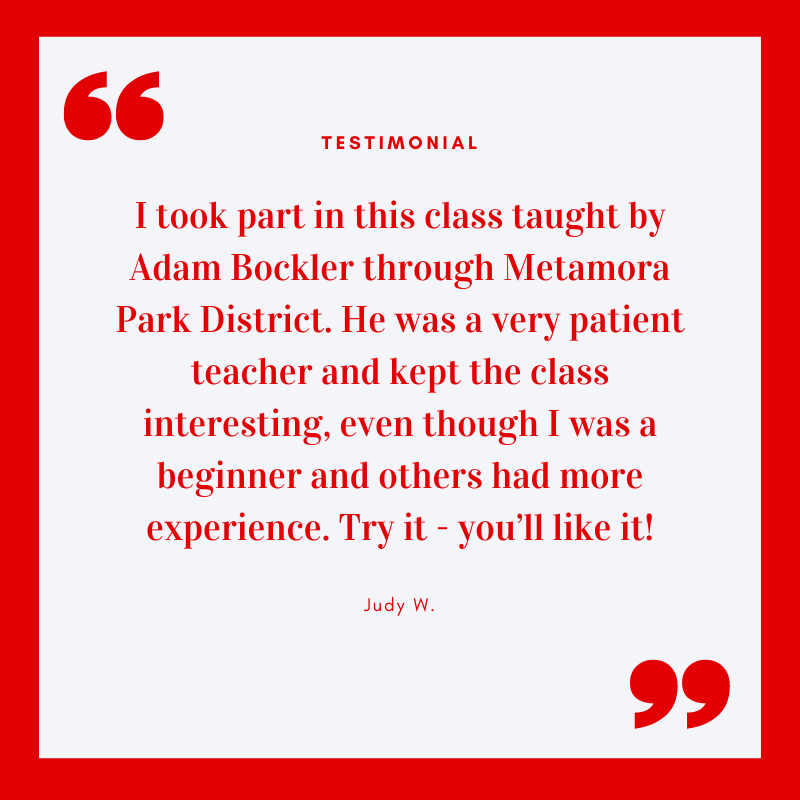 "I took part in this class taught by Adam Bockler through Metamora Park District. He was a very patient teacher and kept the class interesting, even though I was a beginner and others had more experience. Try it – you'll like it!"

Judy W., a former participant in the tai chi class
I also teach tai chi chuan for more adults.
Tai chi provides a number of benefits, including balance, coordination, and more.
Another student, Joe, has experienced those benefits first-hand: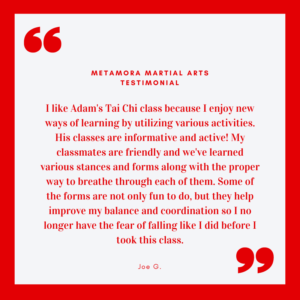 "I no longer have the fear of falling like I did before I took this class."

Joe G., a tai chi chuan student for more than a year
Joe often walks with a cane, but has reiterated to me his decreased reliance on the cane as a result of improving his balance and coordination through tai chi chuan.
Praise From Other Martial Arts Instructors
The central Illinois area is filled with skilled, knowledgeable instructors who've been in the arts for many years—in some cases, longer than I've been alive.
Fortunately, they also endorse my teaching.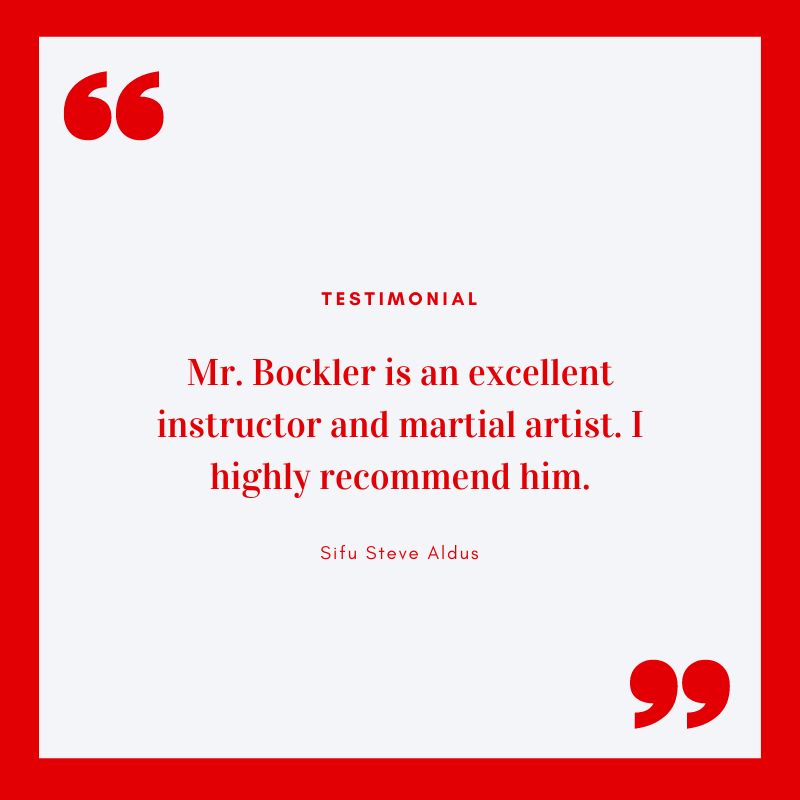 "Mr. Bockler is an excellent instructor and martial artist. I highly recommend him."

Sifu Steve Aldus, my tai chi chuan instructor since 2010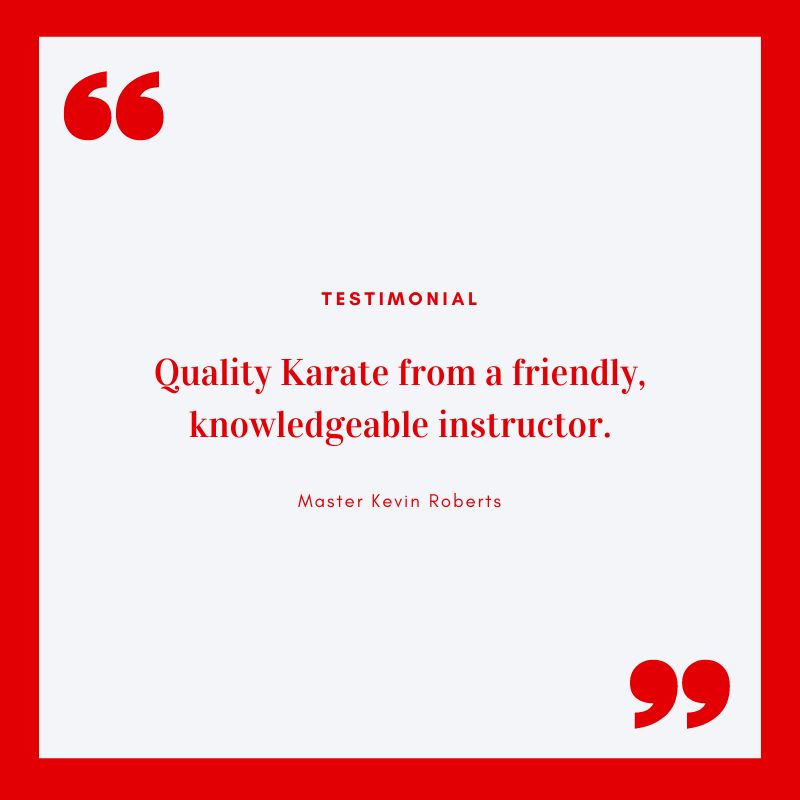 "Quality Karate from a friendly, knowledgeable instructor."

Master Kevin Roberts
More Than Martial Arts
My resume in the health & fitness world as a whole goes beyond martial arts.
For more than four years, I taught a fitness program called DDP Yoga with the Metamora Park District.
In total, more than 150 people enjoyed that class during the time I taught it, including Rachel and Tiffany: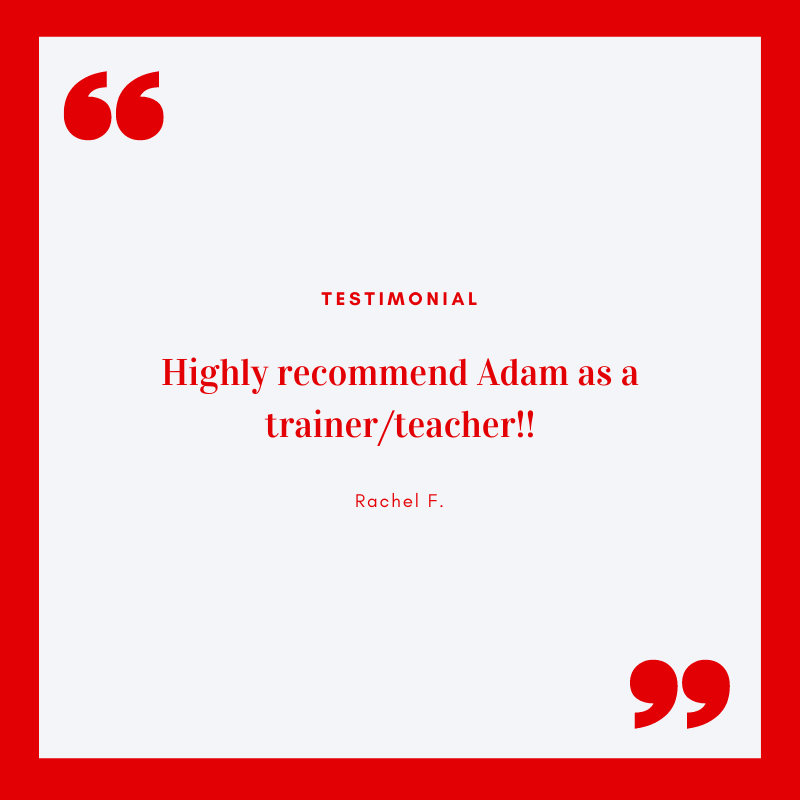 "Highly recommend Adam as a trainer/teacher!!"

Rachel F., who took my DDPY class for several years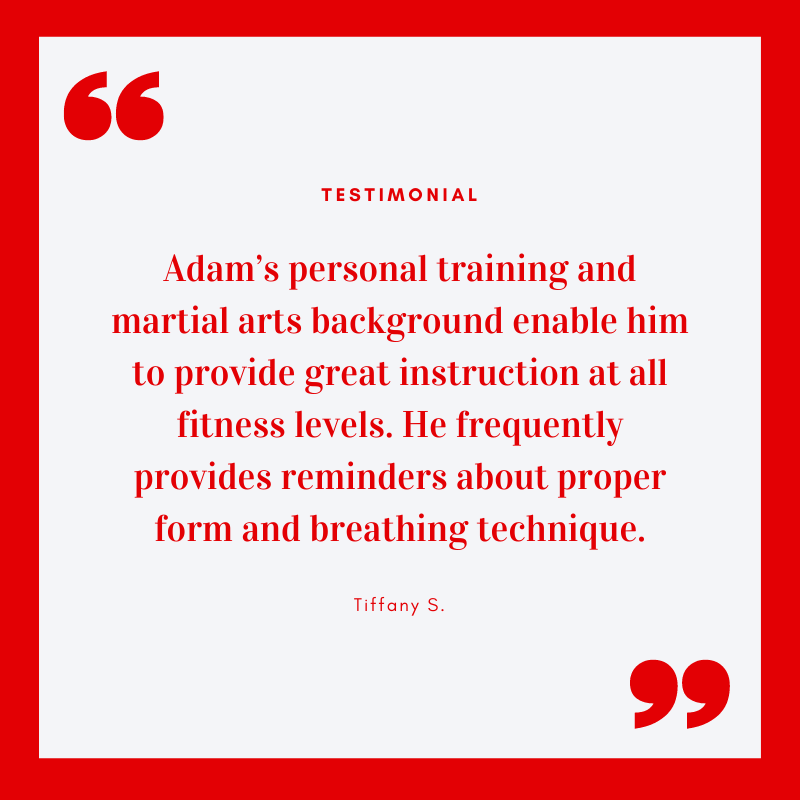 Adam's personal training and martial arts background enable him to provide great instruction at all fitness levels. He frequently provides reminders about proper form and breathing technique.

Tiffany S.
If you're interested in trying out my martial arts programs, please check out my Karate and Tai Chi Chuan pages to learn more information!
Photo by Priscilla Du Preez on Unsplash