Two students competed this past Sunday at the Ironworks Martial Arts Open (sanctioned by the Wisconsin Sport Karate League) at Beloit College in Beloit, Wisconsin.
Collectively, they achieved four medals:
Paul Deeb – 2nd place Traditional/Creative/Extreme Forms, 2nd place Point Fighting
Aidyen Wilburn – 1st place Traditional/Creative/Extreme Forms, 2nd place Point Fighting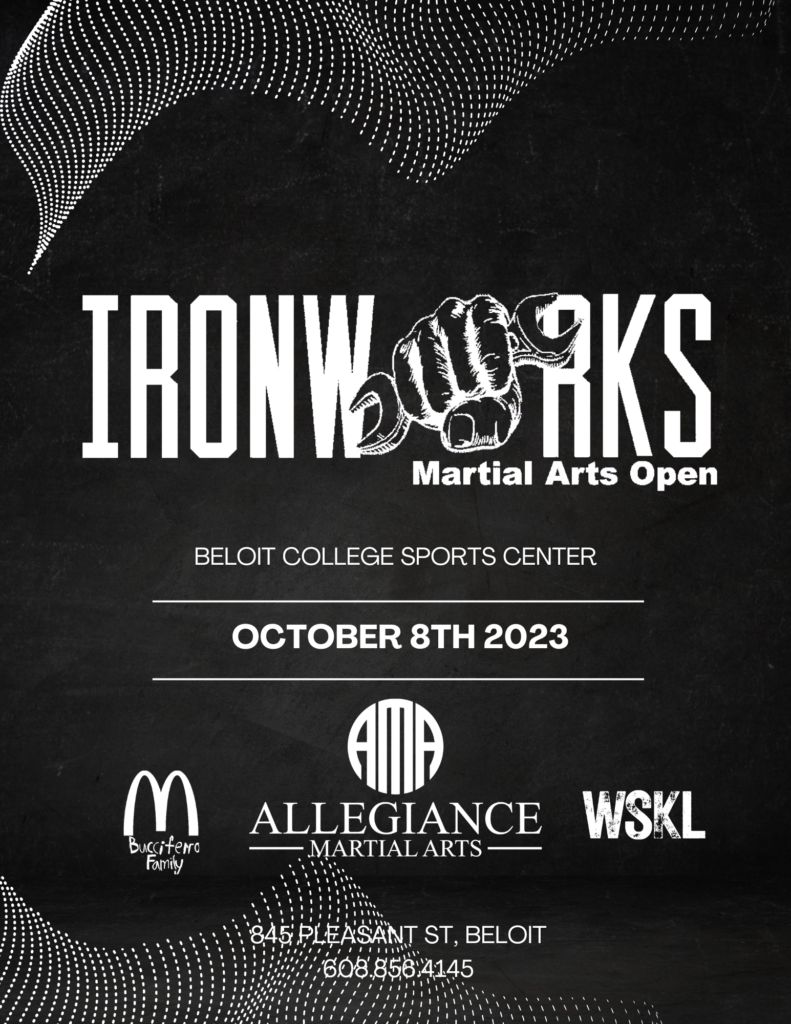 This was Paul's second competition. He competed for the first time with a relatively new form for him, Pinan Shodan. While has had sparring experience, this was his first time doing point fighting since his previous tournament featured continuous sparring.
Aiyden competed for the first time since starting karate in February. He performed Fukyu Gata Ichi for his form.
Overall, we had an enjoyable experience during our first time attending this event.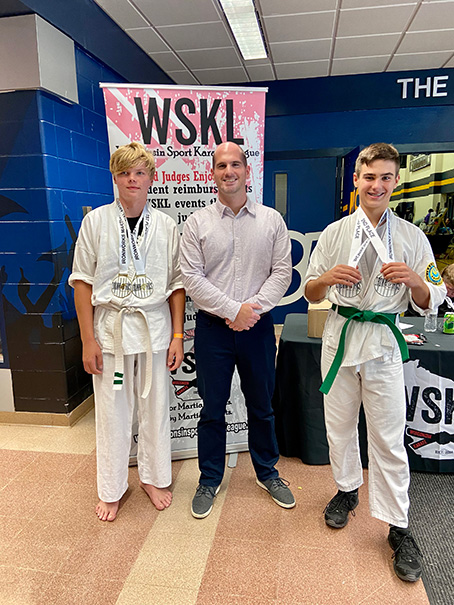 The divisions moved quickly since there wasn't a lot of lag time between events.
This was our first time using Uventex to register for an event. We had a few questions about it along the way, but we figured it out. We liked seeing near real-time updates of when our students would compete using the site.
The competitors in our divisions were friendly and respectful.
The folks working concessions were extremely nice, and concessions were a great price.
When we had questions, organizers had staff on hand to answer questions. They were understanding and helpful.
Finally, our students learned a lot about competition—and themselves—by practicing outside of our regularly scheduled classes in the weeks leading up to the event.
If you or your child is in Metamora or Germantown and interested in competing in a martial arts tournament, consider learning more about our karate class!